TOURISM
Some Tourist Spots In the State
Kanchipuram
"The Golden city of temples" famed for its handloom-silks. Once a capital of the Pallavas Kingdom. This is one of the seven sacred cities of Hinduism. Each of the great Dravidan kings built temples here - some 200 exist today. The city began life in the second century as the capital of the Cholas, later the Pallavas, and become one of the major towns of the Vijayanagar Empire. The Kanchi Kamakoti Peetam here is the ashram built by Sri Adi Sankaracharya, one of the Hinduism's most revered saints. The weavers of Kancheepuram for four centuries turned out the countries best silk sarees. January, April and May are grand times here, with the car festivals and the Garudotsvam (May). Kancheepuram is at a distance of 77 Kms from Chennai.
Vedanthangal
Vedanthangal is a famous bird sanctuary in South India. It is 85 Kms from South of Chennai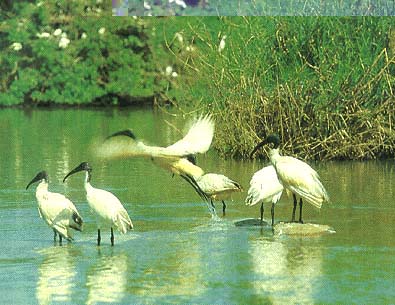 thirty square Kms of marsh land with hundreds of tiny shrub covered islands, where 1,00,000 birds nest every year (mostly between November and February). The birds can be viewed from an obervation tower (complete with telescpoe) on the tank bund and the best time to watch them is early morning or in the evenings between 3.00 - 6.00 pm.
Chidambaram
The Nataraja Temple, its massive towers depicting the 108 posses of the Bharatha Natyam Dance, also posses the Hall of thousand Pillars, where in Cholas and Pandya Kings celebrated their triumphs.
Pichavaram - Marine Forest - a picnic spot provides excellent boating facilities
Tiruchirappalli (Trichy)
The great delta city around which the carnatic wars of the British and the French were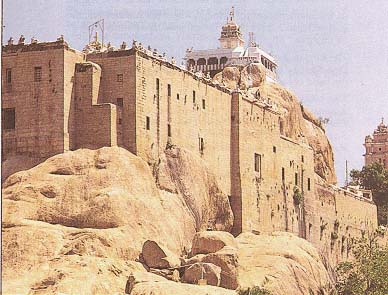 fought. Robert Clive stayed here in Clive house,now a hostel. A famous land mark is the Rock Fort which also houses superb Pallava's sculpture in the Cave Temple several churches built by Danish Missionaries. Asia's tallest temple tower Srirangam is another marvelous architecture which is a great tourist spot. Other attractive tourist spots in the city are Thiruvanai koil, Grand Anaikattu - across the river Cauvery, built by the Great Chola King Karikalan.